When it comes to Filipino food, I'm very particular with taste. I grew up eating this type of cuisine along with Italian, Japanese and American food. Recently, I saw a restaurant which caters to Filipino loving foodies with a twist! Ombu Kusina, formerly known as Ombu Modern Filipino Restaurant highlights Filipino favorites with a modern take on it.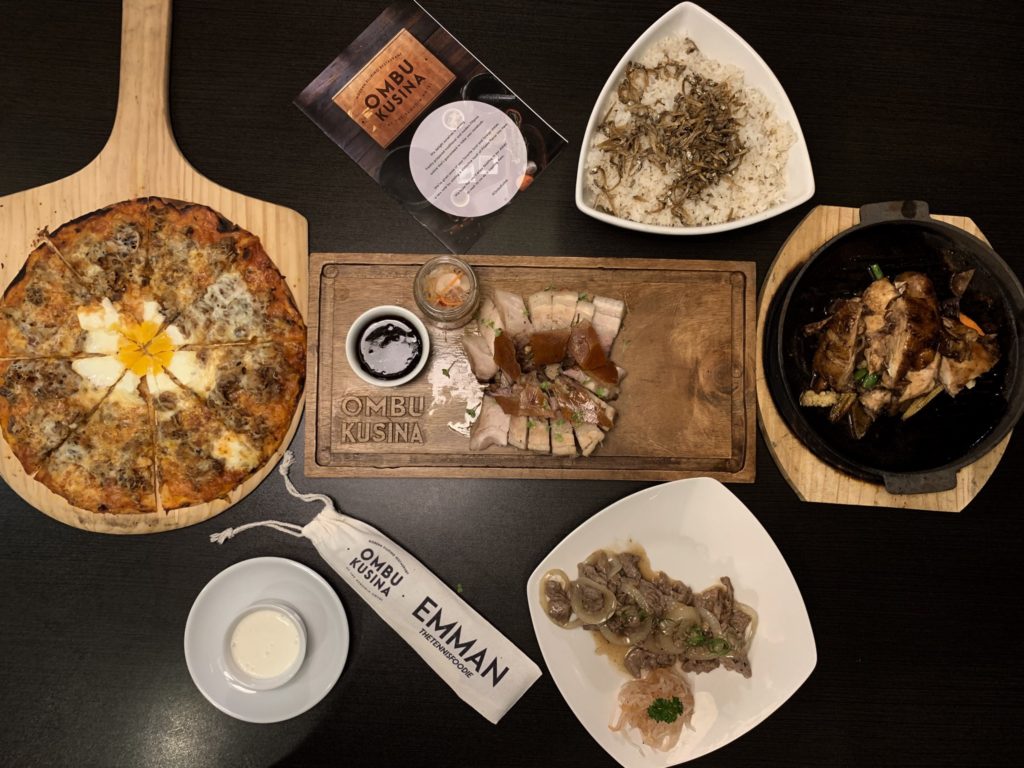 The restaurant features freshly-prepared traditional and modern Filipino cuisine that's guaranteed to tickle your tastebuds and bellies. The local favorites and foreign dishes were given a new twist by adding a unique and distinctive Filipino touch.
The revamped menu features hashtag worthy sections that will definitely give you a hard time to order. Everything in the menu is worth the price! Here are some of the handpicked dishes that I tried during my visit: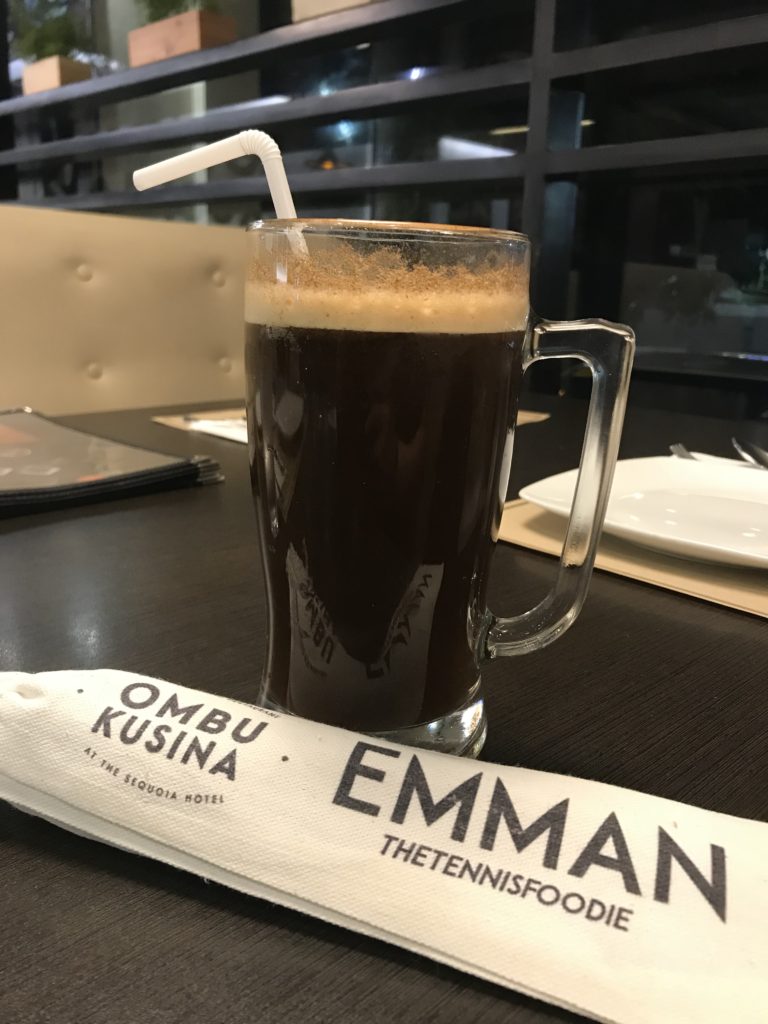 Pizza & Pasta
Under this section, I tried the famous Sisig Pizza which is composed of pork sisig, sunny side up egg and garlic sauce drizzle. This is perfect for sharing and a party starter for any occasion. This one is an ACE for me.
You can also try Ombu's All Meat Pizza and Lambanog Cream Penne. If you love fish, Sardine Pizza and Tinapang Bangus Spaghettini are the perfect choices.
Main Entree (Pork and Beef)
In this part of the menu, I was really curious to try the Angus Bistek. I love to cook especially my own healthy version of beef steak. Using a certified angus beef balanced with a hint of calamansi and soy sauce, this dish is an instant HIT. Although personally, I really prefer the sauce to be darker and more buttery in taste.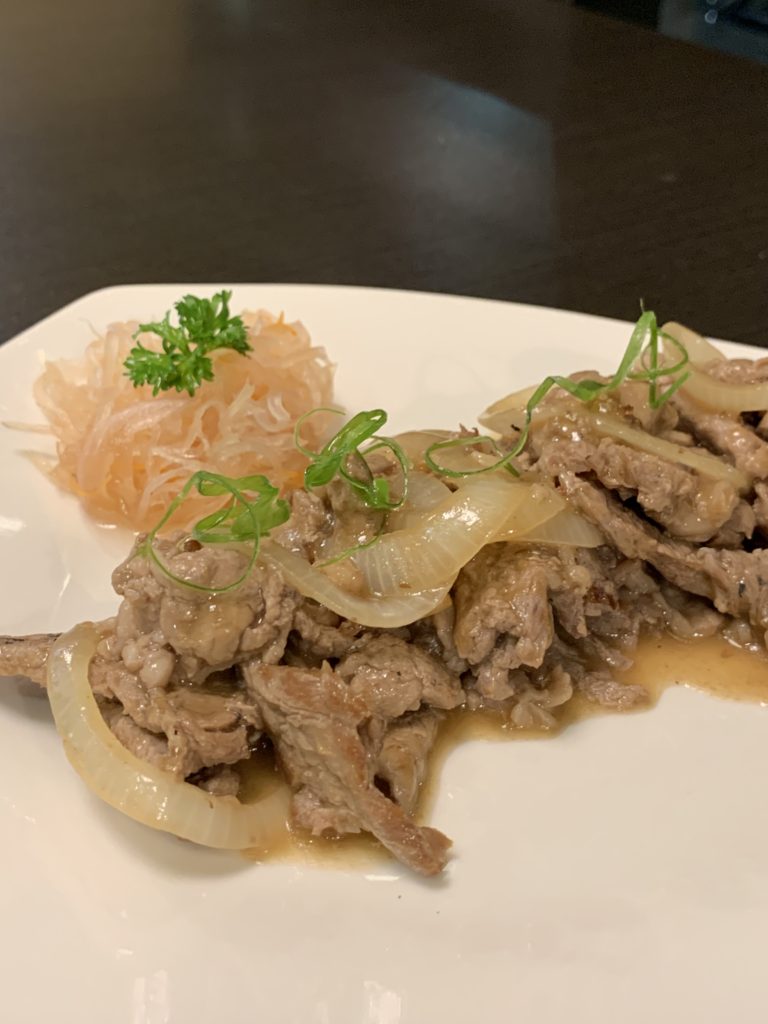 Adobochon was divine! The meat is juicy while maintaining the crispiness of the pig skin. It was paired with papaya atchara and special sauce. It's an ACE for me.
Other favorites includes Lechon Kare-Kare and Crunchy Tadyang.
Main Entree (Chicken & Seafood)
I tried the Flamed Chicken. It was so flavorful and served in a sizzling plate. The dish will be torched in front of you thus creating a flamed effect further cooking the chicken meat. Lambanog was used to flame the chicken. An ACE for me.
You may also try Herb Crusted Mahi-Mahi and Baked Prawns on this section. If you're a health buff, you may also give Pan Fried Sea Bass with Mango Salsa a try.
Vegetable and Rice
I did the extreme and paired all of my dishes with Dilis Rice. It's a lightly flavored rice topped with crispy anchovies. If you love that crunch on each spoonful of rice, this is the right choice for you. A HIT for me.
If you're a fan of eggplant, try Tortang Talong and Binagoongang Talong. It will never let you down.
Dessert
My most favorite part would always be the dessert. The most popular choice would be Frozen Brazo De Mercedes. Every heavenly layers of frozen soft meringue, custard filling, ice cream and crumbly graham cracker crust harmonizes in each spoonful. I can eat three servings in one seating! It's an ACE for me.
You may also try their Mocha Sansrival which is a layered cashew nut meringue filled and iced with mocha buttercream.
I believe that this place will be a huge favorite of mine in the future. I hope to comeback soon. To know more about the brand, check out the official social media accounts below:
Facebook: Ombu Kusina
Instagram: ombu_kusina