Great food starts at home. It's very rare that we see a regional food business making waves in the metro. Recently, I discovered a restaurant in San Rafael, Mandaluyong which traces it roots to my hometown in Batangas – Anchor Point Diner.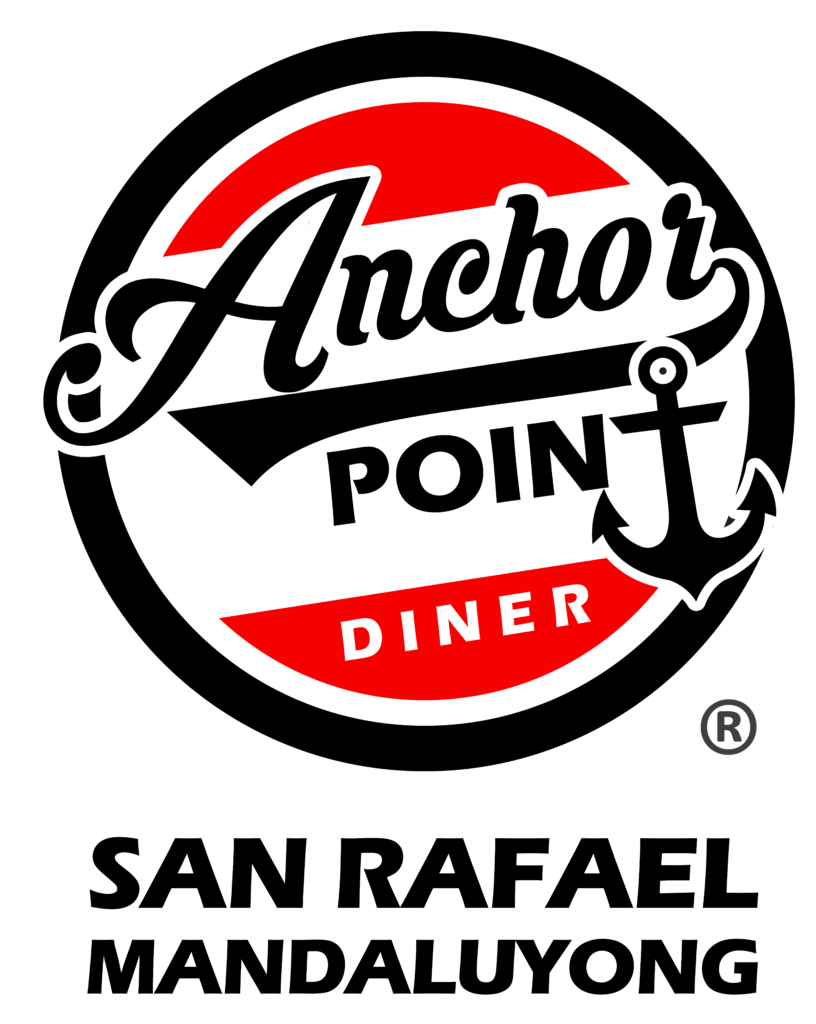 Anchor Point Diner originated in Mataas na Kahoy, a previous municipality of Lipa City in Batangas. It serves your local favorites such as overloaded pizza, stacked burgers, crispy french fries, delicious pastas and iced cold refreshments. It does not only boasts quality over their food and service but also an amazing dining experience at an affordable price.
The brand originated in Batangas when Seafarer and Chef Rogelio "Junjie" Templo, Jr., along with his wife, Jennifer Anne "JieAnne" and friends Linmuel "Memen" Magdaluyo and Zoilo "Zoi" Maniquiz, generously shared their talents and skills as they brought a common vision into reality.
Last February 5, 2016, Anchor Point Diner was born. The first of its kind in Mataas na Kahoy, Batangas. A full diner with exceptional variety of cuisines ranging from American, European, Asian and Filipino dishes with appealing and comfortable ambiance.
One of the missions of the company is to share the views and experiences of sea voyage through marine arts and concept; and deliver quality services with well-trained and friendly crews at competitive or affordable prices.
Its primary vision is to be one of the premier popular diners in the region and in the country. One of its key goals is to establish future branches and franchise stores that share their mission, and to be one of the top gross sellers in the food service industry.
On 28 June 2018, a partnership was forged between Junjie Templo, Jr. and Bernie G. Miaque of Mandaluyong City to collaborate and promote the brand Anchor Point Diner in the tri-media and social media as well as other fora to attain at least fifty (50) franchisees. Last 23 August 2018, its registration with the Securities and Exchange Commission (SEC) as a partnership – Anchor Point Diner Co. – was approved.    
The San Rafael branch is the fifth branch after Mataas na Kahoy, Sto. Tomas, Dagatan and Tanauan, Batangas. It's the first one in Metro Manila. The central commissaries are located in Mataas na Kahoy for Batangas area and San Rafael, Mandaluyong for the Metro Manila area.
I was fortunate enough to visit the restaurant. Here's my take on each dishes that I tried:
I started off with chicken! Who doesn't love chicken? It was a tiring tennis match and I haven't had lunch yet. Teriyaki and Garlic Parmesan are the two flavors I tried. I love the former than the latter but both are HITS for me.
If you love rice and seafood, try the Maldives Spicy Gambas. It's one of the best rice meals I tried in the restaurant. Full of flavors and spices cooked into perfection. It's an ACE for me.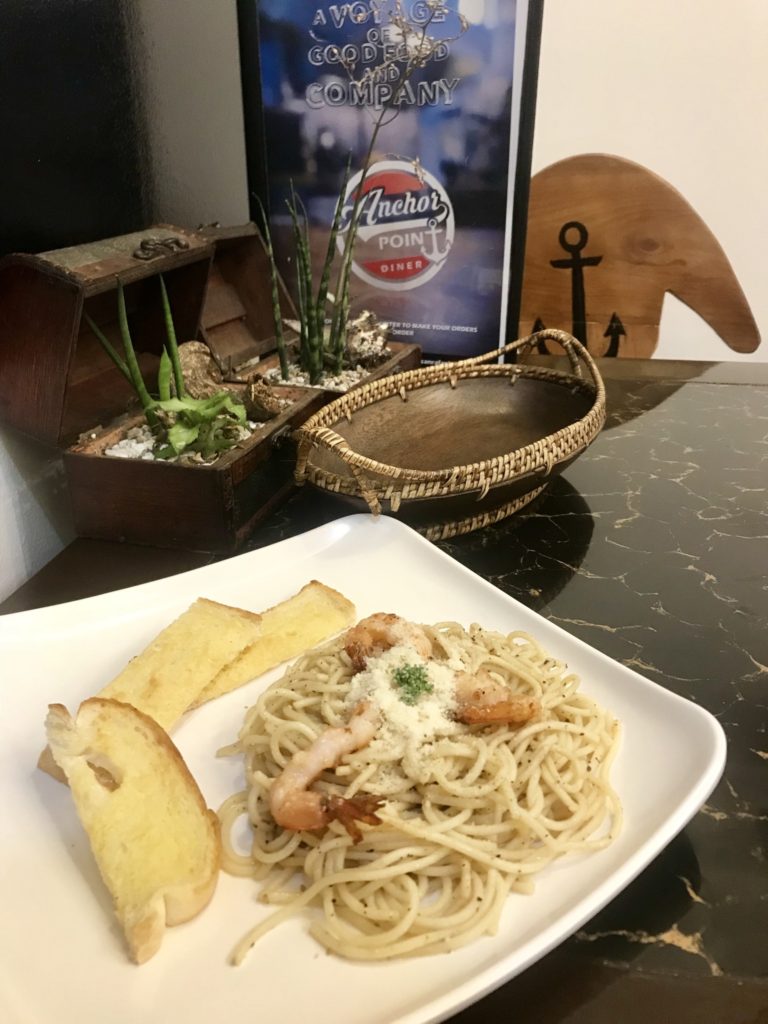 If you're a pasta lover, try the Shrimp Olio. It's not too oily and it's very tasty. A HIT for me.
If you love pizza, try the Anchor Point Supreme Pizza. It's topped with your favorite loaded meats and some pieces of shrimp. Even after a day, it's still good (post take-out). This one is an ACE for me.
If you're into budget combo meals stacked with flavors, go for the American Combo: Chicken, Burger and Pasta. It's one of the best-sellers. It did not disappoint although I love my pasta with lots of cheese and sauce. This one is a HIT for me.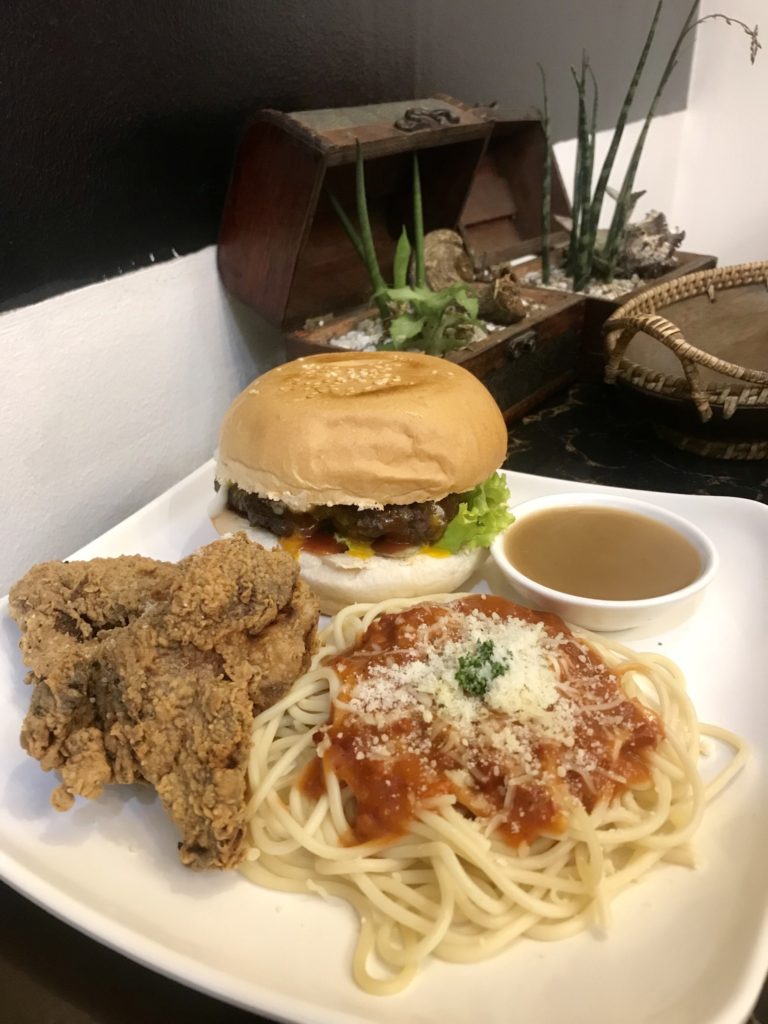 Chief Mate's Overload French Fries is also to crave for! It was topped with heaps of cheese and meat galore! Definitely, the perfect Barkada order. This one is an ACE for me.
For refreshments, you can try their amazing shake such as Sweet Innocence and Rock n' Load. Both are good options. A HIT for me.
PS: Apart from their amazing and affordable food, they have a very clean and cozy toilet! Look at the photos!
There will be an upcoming opening of the stores at Lemery and The Outlet at LIMA in the province of Batangas and Calamba City, Laguna. The business is also open for franchise. For any franchise inquiries, please contact the following:
Catherine Donato – 09173251116
Bernie Miaque – 09177054555
Anchor Point Diner San Rafael is located at #43 San Rafael cor. Buenconsejo Sts., Bgy. Plainview, Mandaluyong City, Metro Manila.
To know more about the brand, check out their official social media accounts:
Facebook: Anchor Point Diner San Rafael
Instagram: anchorpointdinersr