What does it feel like to dine in at a newly opened restaurant? For me, it is always an amazing feeling! I had a chance to be one of the first customers of Rib Rage Diner last January 13, 2018. Let me share with you some photos during the blessing as well as some of the best sellers I tried during the soft opening.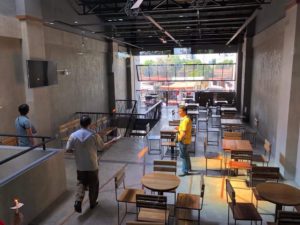 I started off with the appetizer from their introductory menu. I chose Bagnet Chips as it's really an interesting dish. It was served with seasoned vinegar. It was crispy and not oily. It's the perfect dish as a starter. I would give this a HIT.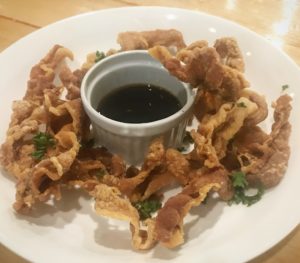 I also tried the Mild BBQ Buffalo Wings with Garlic Sauce which was really tasty. I even took home 3 more orders of this. It was so good! They also have Sriracha Buffalo and Honey Soy as other two flavors for their chicken wings. I must say, the garlic sauce really rocked this dish. My verdict? An ACE of course!
Next one, I tried their Pork BBQ Ribs with Chipotle Rice and Mashed Potato. I love the texture of the pork ribs. It was juicy and tender. It was also thoroughly cooked. The special gravy sauce complements the  mashed potatoes. The chipotle rice was great. I'm not really a fan of rice but I think I can eat one more serving with this kind of taste! I would give it an ACE.
To top off the nice buffalo wings and pork ribs, I had the Chocolate Turon as dessert. It was a perfect ending to a nutritious meal. To tell you a little secret, the turon itself is not made of banana. It was made of chocolate wafers. Isn't it sinful? It's an ACE for me.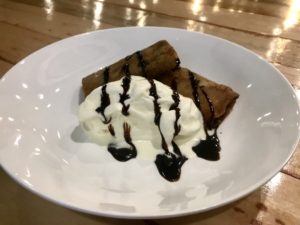 I also had Nutcrackers Coffee to complement my Chocolate Turon. It was nutty and sweet in taste. I would give it a HIT.
Did you know that there's a live band every Friday and Saturday night at Rib Rage Diner? Apart from that, they have a dedicated room for board games and event functions.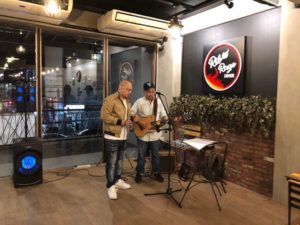 Overall, I'm really satisfied with my dinner at Rib Rage Diner. It was definitely a nice restaurant / hang out place to be at Maginhawa!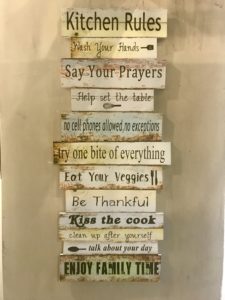 Rib Rage Diner is located at 183-D Maginhawa Street, Sikatuna Village, Quezon City, Philippines. To know more about the restaurant, you may follow them at the following social media accounts:
Instagram: ribragediner
Facebook: Rib Rage Diner