I really love mangoes since I grew up in a province with rich sources of this wonderful fruit. Few weeks ago, I stumbled upon a world class brand that creates pickled mangoes – Pik-a-Pikel.
Sangkutsa Food Products Inc., makers of Pik-a-Pikel® Pickled Mango, started as a single proprietorship last 2013 and it was incorporated last 2016.The flagship product, the Pickled Mango (Pik-a-Pikel), became an instant hit amongst Filipinos and even foreigners. It is now widely distributed in all major supermarkets and "Pasalubong" shops in the Philippines.The company proudly showcases their products on international conventions and exhibitions. It is truly a world class product. The company is 100% Filipino owned and is a sustainable company.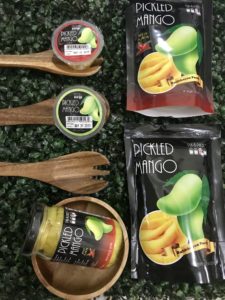 Pik-a-Pikel® products are made from the freshest produce from different parts of the Philippines. It is locally sourced to maintain its "Filipino" world class quality. This also ensures a sustainable growth of the local mango farmers. The products are packed in reusable bottles. For those who are frequently traveling, the pickled mangoes are also available in handy aluminum stand-up pouches to cater to OFWs or "Balikbayans" who wanted a non-fragile and lightweight packaging.
Here's some of my mini food styling photos for Pik-a-Pikel:
It's a very good food find. I tried several packets and bottles and I fell in love with it instantly. I can proudly say that this is a world class product and I hope it gets the exposure that it deserves in the future. Definitely a big ACE for me.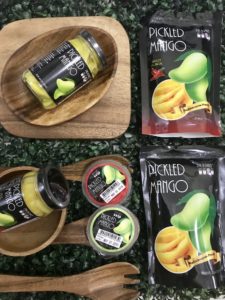 To know more about the brand, you may visit them at their official website – http://www.sangkutsafoods.com/ as well as their official social media pages:
Facebook: Pik-a-Pikel
Instagram: pikapikel