For the past three weeks, I have changed my diet and discovered a very convenient way to eat healthy & nutritious food without the hassle of preparing it. I'm on my Week 4 with Lunchbox Diet. I'm really enjoying it so far.
Check out my previous progress below:
Here's the menu for the whole fourth week:
Day 16: Dash of spice
Start the week right as they say. My holiday was filled with fun filled activities along with tasty meals from LBD. What I love about this day was the Carrot Pancakes w/ Cream Cheese Spread. It was really good!
Day 17: Hint of lemon
Tuesday is gym day! It was also my first day of work this week as it was holiday last Monday. The TLT & Egg Open-Faced Sandwich was the ACE for this day. The rest are good too.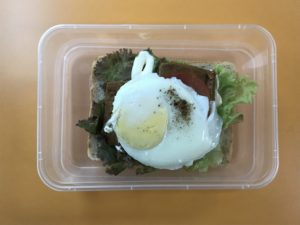 Day 18: Splash of colors
This day will be my most favorite! Everything in the menu is an ACE.  It's also special because LBD partnered with Fishta Seafood. The menu featured Grilled Pompano Fish w/ Cold Soba Noodles. Fishta Pompano fish are 100% Antibiotic free. They are farmed by careful farmers in a clean, pollution-free, high-standard environment.  They practice the Farm-to-Market distribution to guarantee freshness & proper handling of your fish.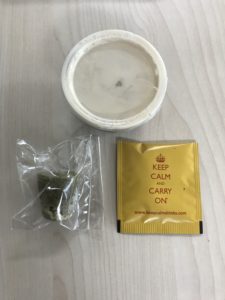 Day 19: Beam of hope
I really feel good inside and out after eating my LBD meals. It helps me gain energy for my after work gym sessions. It also makes me productive during office hours. I have to say, the Veggie Mediterranean Quiche really left a mark on this day. Definitely an ACE for me!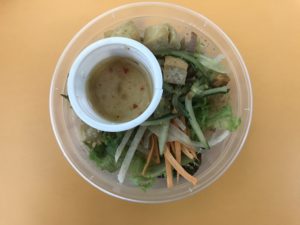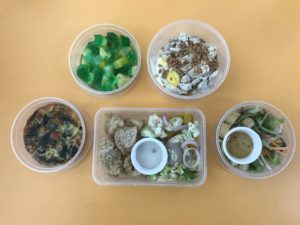 Day 20: The moment of truth
It was my last day for the week and I felt I did well. I enjoyed the food at home since it was holiday. My favorite would be the Spinach Spanish Omelette w/ Sardines + Whole Wheat Pandesal.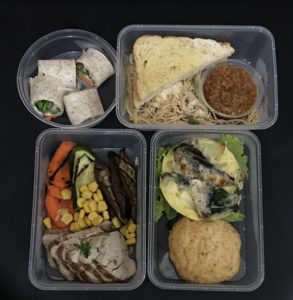 I'm so glad that I reached my target for this week. From 214 lbs (worst weight ever!), I'm down to 195 lbs. My goal is to be at 190 lbs in the next two weeks. Is it possible? Yes! It's possible for sure with proper exercise and diet! Of course, with a healthy dose of Lunchbox Diet meals! I just need more discipline and more focus on this program.
To those who want to avail the lunchboxes, I have a good news! Starting September 15, 2017, you can use a promo code to avail a special offer from The Tennis Foodie and Lunchbox Diet. Please stay tuned in the next few weeks!
ACES: Spinach Spanish Omelette w/ Sardines + Whole Wheat Pandesal, Veggie Mediterranean Quiche, Oriental Salad Tofu, Chicken Katsu Salad, Pork Shoyu, Grilled Pompano Fish w/ Cold Soba Noodles, Coffee Jelly, Green Tea Bouchon, TLT & Egg Open-Faced Sandwich, Carrot Pancakes w/ Cream Cheese Spread, Pork Tenderloin w/ Red Onion Conviture & Rum BBQ Sauce
MISSES: Mixed Fruit Jelly (it's really good but I want more color to it so maybe different colors of jelly?)
HITS: Raspberry Hazelnut Marinated Roast Pork w/ Grilled Vegetables, Slow Cooker Italian Spaghetti w/ Mushrooms, Chicken Oatscaldo, Fish w/ Veloute Caper Sauce, LBD's Osso Buco, Sweet & Spicy Soy Tilapia, Really Nutty Peanut Butter Cookies, Vegetable Sticks w/ Ranch Dip, Kung Pao Chicken + Cauliflower Rice
Lunchbox Diet is located at 100A Scout Lozano Street, Barangay Laging Handa, Quezon City, Philippines 1103. You may contact them at +63 2 372 9543 (telephone) and +63 917 809 3196 (mobile).
Alternatively, you may check their official social media accounts for any promos or updates:
Instagram: lunchboxdietph
Twitter: lunchboxdietph
Facebook: Lunchbox Diet