Arroz Ecija is a new dining concept which specializes in Filipino Spanish cuisine. It is actually from the same group which brought us XO46 Heritage Bistro and Oye Tapas and Grill. Andrew Masigan of the Advent Hospitality Group is one of the brains behind this new concept.
If you want to enjoy recipes inspired by life in the 1930s set amidst the vast rice plantations of Nueva Ecija and other regional cities in the Philippines, this is the perfect restaurant for you.
The restaurant ambiance brings you to a small oasis in the city where they take you back to a time when life was simpler and less frantic, a time when food was prepared slowly and with cariño – taking all the time for the flavors to develop. A time when the menu changed with the seasons.
Arroz Ecija is the more casual version of the XO 46 Heritage Bistro offering a wider range of classic Philippine merienda and snacks. It also carries a huge variety of local rice cakes ("kakanin") and other regional delicacies that are rarely found in the metro.
So what did I try during my visit? Well, I have a lot of new favorites. Here are some of them: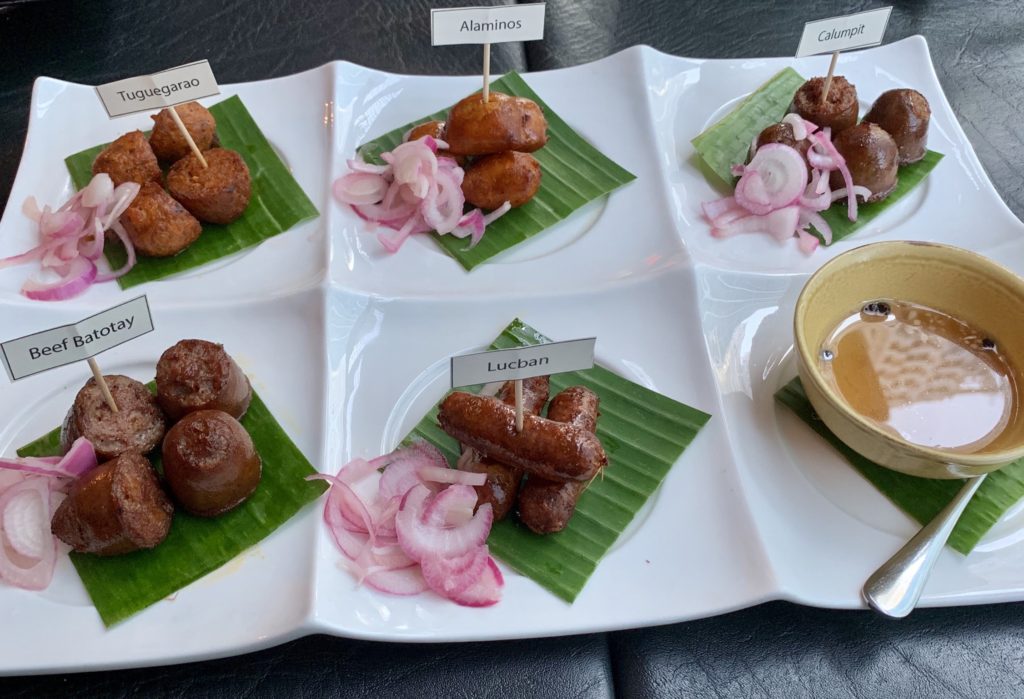 We started off with Longganisa Platter. There are 5 variants: (1) Tuguegarao; (2) Alaminos; (3) Calumpit; (4) Beef Batotay; and (5) Lucban. It was a tough call but Beef Batotay and Calumpit are both of my favorites. Beef Batotay was really sweet but full of spices. It's the perfect choice for those with sweet tooth. Calumpit on the other hand gives you a more pepper like flavor which is a very good complement for rice and egg. All of them are good but these two variants are the ACES for me. The rest are HITS.
Chicharon Platter was the next dish I tried. It featured different kinds of chicharon along with their distinct features.
Chicken Skin was so crispy even after too much exposure to air. It was not oily and it was perfect with vinegar. It's a HIT for me. Torreznos on the other hand is obtained from pork belly, marinated and once dried. It's very flavorful and it gives you some meat portions. This is one of my favorites so I'll give this one an ACE. Chicharon Balat was so crispy at each bite. No need for vinegar as it was so flavorful. It could have been better if they sliced it on a bigger portion. It gives a more palatable experience. This one is also a HIT for me.
Who doesn't love Chicharon Bulaklak? It could have been better if it was crispier but taste wise, it was really good. You can add it on rice and munch it together. This one is a HIT for me.
My favorite dish from Arroz Ecija would be the 72-Hour Bagnet. It comes with three side dips: vinegar, spiced soy sauce and atchara (pickled vegetables). I coupled it with a big serving of rice. It was really cooked perfectly. It was uniformly cut to give a much more enjoyable gastronomical experience. It's truly the star of the restaurant. It's an ACE for me.
I also love the Iberian Chicken. It was baked for a long time to ensure the right texture and juiciness of the meat. It was also complemented with selected herbs, cherry tomatoes, olives and potatoes to make it yummier. This one is a HIT for me.
There are also plenty of refreshments to choose from. I selected Ripe Mango Shake as it is one of the best summer heat thirst quencher. I love how they use a natural ripe mango and it was carefully selected to craft this drink. Worth the try! A HIT for me.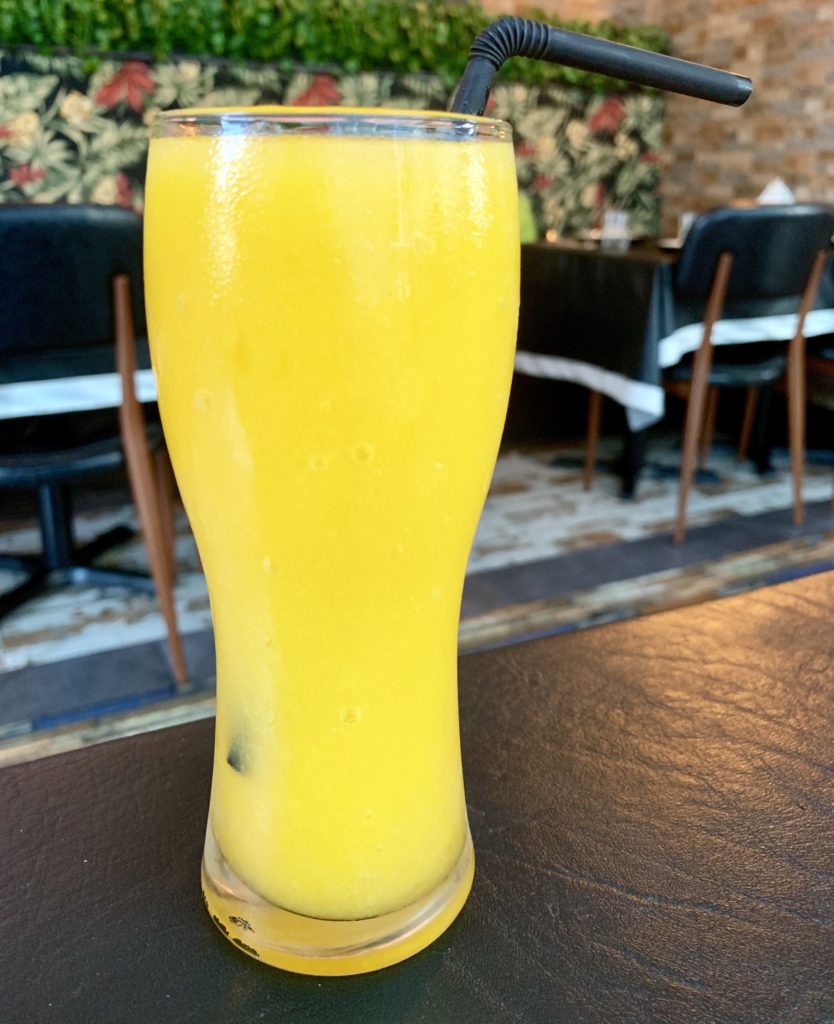 Arroz Ecija is located at Uptown Mall, Bonifacio Global City, Philippines. To know more about the restaurant, you may follow them at the following social media accounts:
Instagram: arroz_ecija
Facebook: Arroz Ecija