If you love milk tea, you'll be thrilled to know that Thailand's highly acclaimed Brown Café is now in Manila, and it's serving up the creamy goodness that's sure to sweep you off your feet.
Just when you thought milk tea couldn't get any better, Brown Café tops what everybody else has to offer. For starters, it's serving up collagen-infused bubble, the first of its kind in the Philippines. Collagen has been found to have skin health benefits, which is definitely good news for all health buffs out there.
There are 10 bubble options to choose from, including low-calorie choices, all made with real tea and with no trace of artificial powdered mixes.
Unlike other milk tea outlets, Brown Café makes its own bubble, explaining the wide range of possibilities when it comes to flavors, shapes, and sizes. No wonder its product offerings are all unique and not the type you would find among existing milk tea brands. All these are made using premium ingredients, some of which have to be imported from Thailand, Taiwan, Japan, Singapore, which explains its delectable taste.
Among its best sellers are the brown sugar pearl with milk, which uses organic brown sugar for the pearls. Other crowd favorites are the Royal Premium Milk Tea made with premium tea leaves, steeped for hours to create that rich nutty aroma, perfectly balanced with creamy goodness of milk for only Php85 already with bubbles; the Thai Tea with authentic Thai tea using tea leaves imported from Thailand at Php85; and Rainbow Low Calorie Bubble Series with fresh, fruity flavors that compliment the vibrant flavors and texture of the collagen bubbles ranging from P125 to P155. comes in a reusable cup. Comes in nutella, strawberry, or milk foam. Perfect for those who want other options aside from tea. The Shake Shake Series––which is served in a reusable cup––comes in nutella, strawberries, or milk foam only goes for P130 to P140; it's perfect for those who want other options aside from tea.
Despite using premium ingredients, Brown Café's milk teas are more affordable than other milk tea brands in the market, and should be accessible to milk tea lovers from all walks of life. Milk tea prices only range from P75 to P155! Owner Darlene Lim and Arthur Dichavez says that on top of Brown Café's offerings, they also fell in love with its branding and store design. Stylishly clean and artsy, it conveys a fun and playful vibe that reflects what the brand stands for. You'll see this in the cups and containers, as well as the café's interiors at its Serendra store, the first milk tea place in the area. "We want to elevate the experience of milk tea lovers with Brown Café and offer them a wider selection of bubbles that Filipinos will truly enjoy," said Mrs. Lim.
Brown Café opened its first shop in Chiang Mai in 2017, quickly followed by a branch in Siam Square, Bangkok. Today, has 8 premium locations across Thailand and recently opened a café in Cambodia.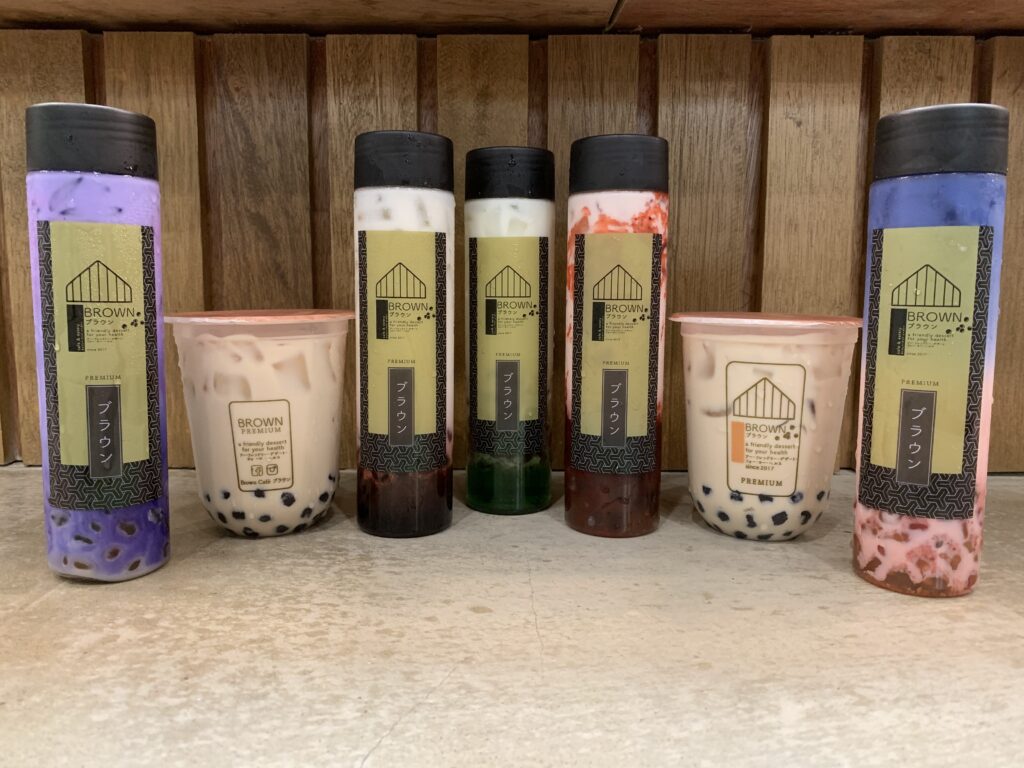 To welcome its customers to its first-ever store in the country, Brown Café is giving its first 100 customers amazing treats and surprises! The 1st to 5th customers will get a 1 year supply of the crowd favorite Brown Royal Premium Milk Tea. While the 6th to 10th customers get 6 months supply, 11th to 15th get 3 months and 16th to 20th customers get a 1 month supply of the Brown Royal Premium Milk Tea.
But the treats don't stop there! If you're the 21st to the 60th customer on opening day, you get to buy 2 Brown Royal Premium Milk Tea for only P100. The 61st to 100th customers get 1 drink free when they purchase a milk tea plus a free rose gold metal straw.
Expect more Brown Café's in Manila as milk tea fans discover its amazing offerings. Brown Cafe is located at Ground Floor, Serendra, Bonifacio Global City, Taguig City.
To know more about the brand, please visit their official social media pages:
Facebook: Brown Cafe Philippines
Instagram: @browncafe_ph