Gelatin has been one of my favorite desserts during summer. Using Mr. Hat Gulaman, I developed my own Melon Macadamia Surprise Recipe. This jiggly refreshing treat is easy to do and makes approximately ten (10) servings. Meriendang sakto sa bayan!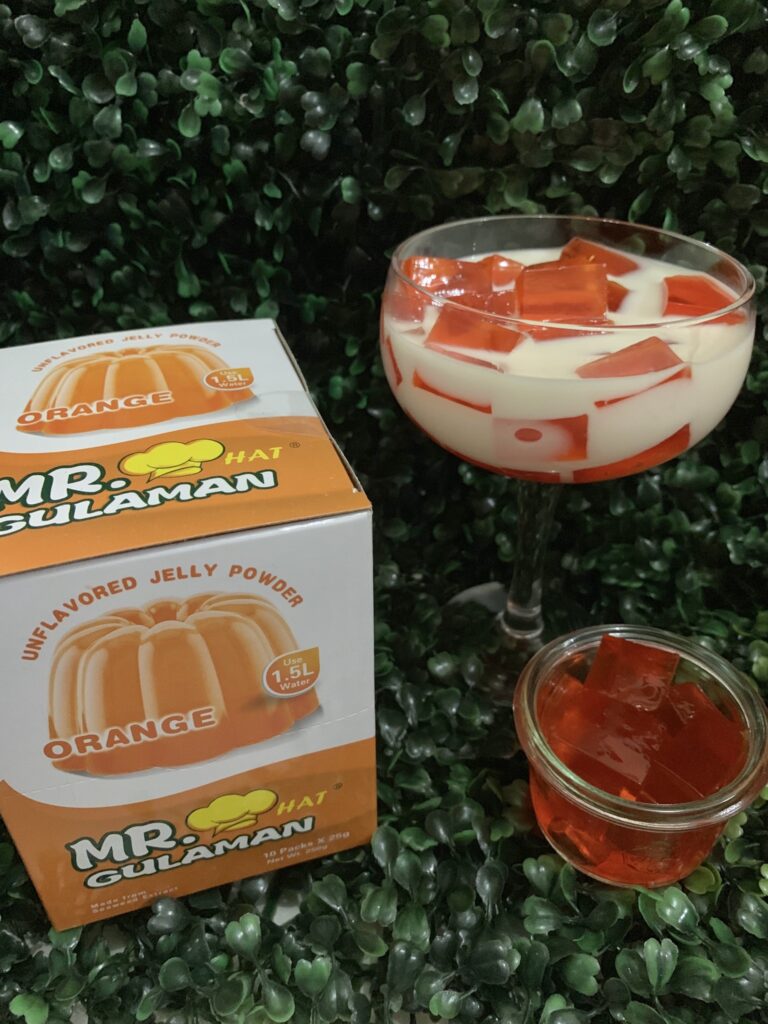 Mr. Hat Gulaman is the main product of Seanluc Inc., a manufacturing firm started in 1992, founded by Roger Qiu. The company's long term vision is to continuously innovate and improve the product by upgrading the manufacturing processes and technology to be able to achieve the quality that will satisfy customer needs.
Melon Macadamia Surprise Recipe
Ingredients:
1/2 cup sugar
1/4 cup macadamia milk
1 envelope Mr. Hat Gulaman Unflavored Jelly Powder (orange color)
2 drops melon syrup / flavor
1 cup cold water
1/4 cup water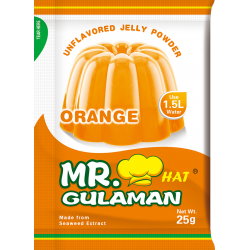 Instructions:
1. In a small bowl, mix the gelatin with 1 cup of cold water. Combine until thoroughly mixed.
2. In a small sauce pan, heat 1/4 cup water and sugar over medium heat. Constantly stir it.
3. Remove pan from heat. Stir softened gelatin until dissolved. Slowly add heated sugar mixture. Pour the mixture into a square or rectangular container.
4. Refrigerate for 2-4 hours. Unmold using knife at the edges. Invert into the platter. Slice into smaller cubes.
5. Slowly add chilled macadamia milk and submerge the gelatin for 10 minutes. Serve into a tall glass and enjoy.
There are numerous ways to serve your Mr. Hat Gulaman inspired desserts:
Here are some of The Tennis Foodie's original recipes:
To know more about this brand, follow their official social media pages:
Facebook: Mr. Hat Gulaman
Instagram: @mrhatgulaman