For the past six weeks, I have changed my diet and discovered a very convenient way to eat healthy & nutritious food without the hassle of preparing it. I'm on my Week 7 with Lunchbox Diet. I can't believe how far I have come. Few more pounds away, I'll be able to achieve my ideal weight.
Check out my previous progress below:
Week 1
Week 2
Week 3
Week 4
Week 5
Week 6

Here's the menu for the whole seventh week: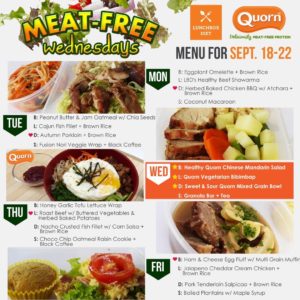 Day 31: The real battle begins
It has been more than 30 days with LBD. So far, I lost more than 20 lbs with this diet delivery service. It was really a challenge for me to get away with my old lifestyle. For this day, my favorite would be the Herbed Baked Chicken BBQ w/ Atchara.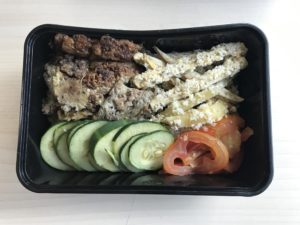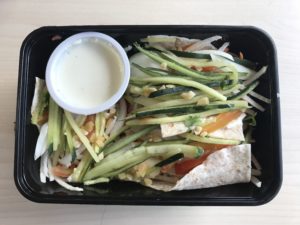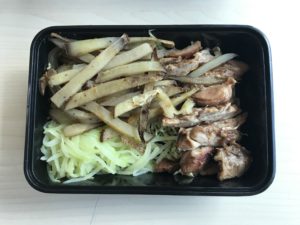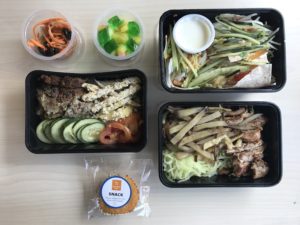 Day 32: When two is better than one
When two things that you love are added together, they make a very good result. In this case, peanut butter and jam were added to oatmeal. I tried it the first time and it was so good! The Fusion Nori Veggie Wrap, on the other hand, is one of my most favorite LBD snacks during the whole course of this program. It is colorful, healthy and most importantly – TASTY. This is the yummiest snack ever!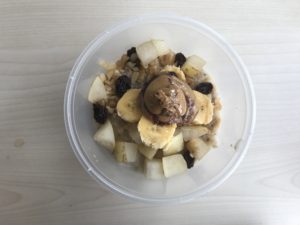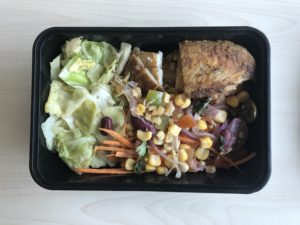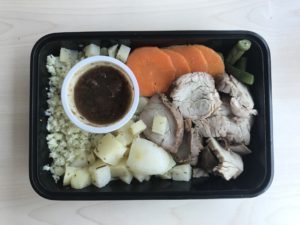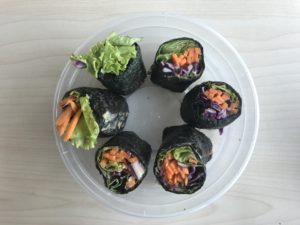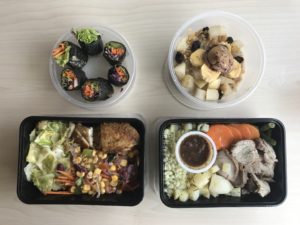 Day 33: Meat free Wednesday
So it was Meat Free Wednesday with LBD. They tied up with Quorn, a company that produces meat substitute products. For this day, everything was really good but the Quorn Veggie Bibimbap stole my heart!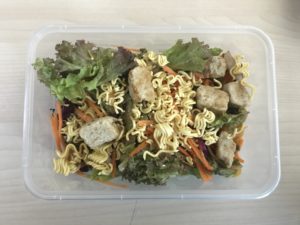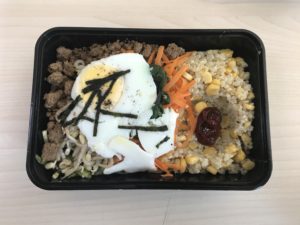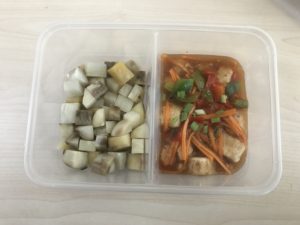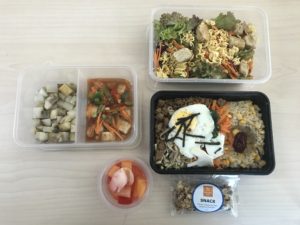 Day 34: I'm walking on sunshine
I love tofu! Anything with tofu is my favorite. I love how LBD made a crispy version in their Honey Garlic Tofu Lettuce Wrap. Can't wait for tofu based dishes next time!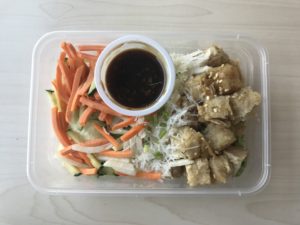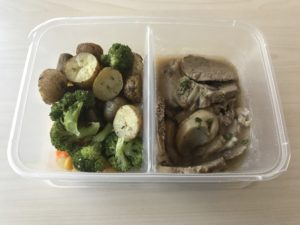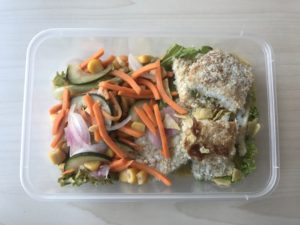 Day 35: The day you went away
It was the last day of the week and I was sad that it has to end soon. I actually really like Friday's menu. It was the best the whole week. I literally craved for more! My most favorite for this day would have to be the Ham & Cheese Egg Fluff w/ Multi Grain Muffin. It's an All Day Breakfast for me!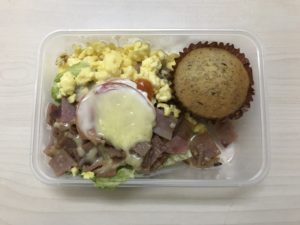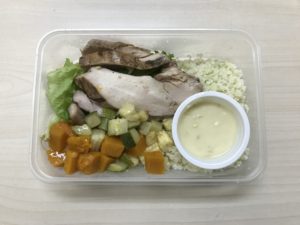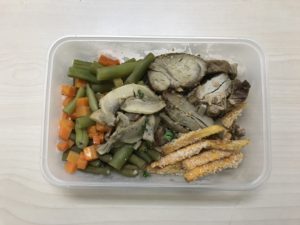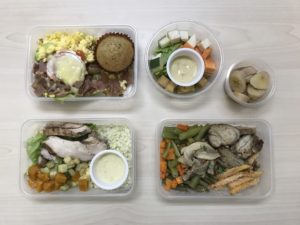 ACES: Herbed Baked Chicken BBQ w/ Atchara, LBD's Health Beef Shawarma, Peanut Butter & Jam Oatmeal w/ Chia Seeds, Fusion Nori Veggie Wrap, Mixed Fruit Jelly, Honey Garlic Tofu Lettuce Wrap, Roast Beef w/ Buttered Vegetable & Herbed Baked Potatoes, Ham & Cheese Egg Fluff w/ Multi Grain Muffin, Jalapeno Cheddar Cream Chicken + Cauliflower Rice, Pork Tenderloin Salpicao + Sweet Potato Fries, Tofu Salad
MISSES: N/A
HITS: Eggplant Omelette, Coconut Macaroon, Fruit Jelly, Cajun Fish Fillet, Autumn Porkloin + Cauliflower Rice, Healthy Quorn Chinese Mandarin Salad, Sweet & Sour Quorn Mixed Grain Bowl, Granola Bar, Nacho Crusted Fish Fillet w/ Corn Salsa, Boiled Plantains w/ Maple Syrup
I'm really happy to announce that I am now 190 lbs from 214 lbs. That's 24 lbs in 7 weeks. Not bad! I noticed that some of my old clothes do fit me now and my current tennis kits are already loose. Hoping my progress will continue. Check out my Week 8 progress soon in this space. My first VLOG will also be shared soon. It's a compilation of my journey from Week 1-8. I really want to thank LBD for making this possible. I made the right decision sticking with the diet delivery service. Kudos to the team!
To those who want to avail the lunchboxes, I have a good news! Starting September 15, 2017, you can use "TFLBD" as promo code to avail a special offer from The Tennis Foodie and Lunchbox Diet. It will be a 5 days, Get 1 Day Free. so what are you waiting for? Order now!
Lunchbox Diet is located at 100A Scout Lozano Street, Barangay Laging Handa, Quezon City, Philippines 1103. You may contact them at +63 2 372 9543 (telephone) and +63 917 809 3196 (mobile).
Alternatively, you may check their official social media accounts for any promos or updates:
Instagram: lunchboxdietph
Twitter: lunchboxdietph
Facebook: Lunchbox Diet