It was my second time in Australia and I remember the sights and sounds of the country. I wouldn't miss this chance to eat gastronomically enticing food from every corners of the city. I went to Hurstville (China Town) in South Sydney to visit my long time friend, Mikki Shao. We met 9+ years back (2008) for the World Youth Day '08. It was fun seeing her again.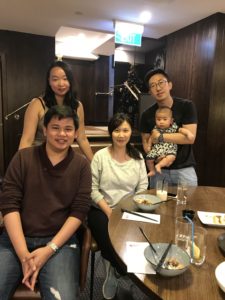 Chef's Gallery seems like a popular Chinese restaurant as it was full during my visit. Here are some of the great selection of Chinese food we ordered during my visit:
We started off with Wok Fried Jasmine Fragrant Rice with Prawns and Diced Chinese Olives. It was good for sharing. I love the tenderness of the prawns and the great texture of the jasmine rice. I'll give this a HIT.
We also had appetizer in the form of Crispy Honey Eggplant with a hint of numbing Sichuan Pepper. It was so crispy and it was not oily. If it had a sauce to complement its taste, it would have been an ACE. I'm going to rate it as HIT. I absolutely love the Pan Fried Seafood Pot Stickers. It was one of the best dim sum I tried so far. ACE for me!
We also ordered a rice bowl from one of their lunch specials. It was so good! ACE for sure!
I love the Roasted Duck with Lychees served in Light Mint and Chili Plum Sauce. It was so juicy and I love the sauce. It's the perfect lunch order for me. ACE!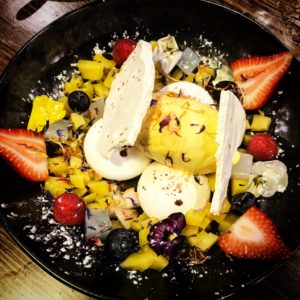 To top off the heavy lunch, we had the Deconstructed Pavlova with a Selection of Asian-inspired Fresh and Freeze Dried Fruits as dessert. It was a perfect ending to a hearty meal.
Overall, I'm really satisfied with my lunch at Chefs Gallery. It was definitely a hidden gem at Hurstville!
Chefs Gallery is located at Westfield Hurstville, A1 & B1 Forest Rd, Hurstville NSW 2220, Australia. To know more about the restaurant, you may follow them at the following social media accounts:
Website: http://chefsgallery.com
Instagram: chefsgallery
Facebook: Chefs Gallery