The Tennis Foodie was born out of love and passion for Food, Tennis, Fashion and Travel. Last December 4, 2016, I decided to make my own website and share it with the world. I vividly remember my first blog post. That is where it all started. Fast forward after one year, I made it! I published 102 articles and counting. I was able to handle 20 brands and covered more than 70 restaurants all over the world.
I started my blog at Alexa Ranking World # 14,083,086. Now, I am at World # 712,571. I ranked # 189,064 in United States and #25,833 in the Philippines. Not bad for a start up!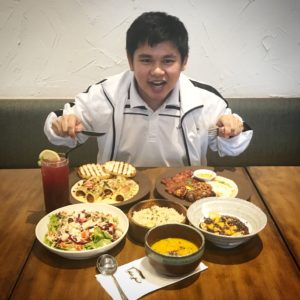 I had some many ups and downs and I did really learned from those experiences. To highlight my first year, I was featured in Manila Bazaars as one of the Top Food Bloggers in the Philippines. Also, my blog won the Top 50 Gastronomy Blogs. It was such an honor to be part of such an elite and trusted group.
There's so much in store for next year! Watch out for more prizes, fun activities and so much more for 2018! I'll update this space soon.
For future collaborations, please see the links below:
Blog: https://thetennisfoodie.com
Twitter: damian_emman
Facebook: The Tennis Foodie
Instagram: emmandamian
Email: thetennisfoodie@gmail.com
From the bottom of my heart, thank you all for supporting The Tennis Foodie. I hope you'll all check out my future blog posts and features. Happy Gastronomic Adventure!