The Ultimate NFL Season Menu
During the NFL season, having delicious food within reach at every game is crucial. Whether you're watching NFL games at home by yourself or whether you plan to host a large number of family and friends to turn each big game into an exciting event, there's no question that the right menu can add to the ambiance and create a fun, cozy and pleasant vibe. If you're still considering your food options for the next NFL game, you may be thinking about everything from ice cream and bags of potato chips to fresh-made pizza and buffalo wing delivery. As you choose your NFL season menu, keep in mind that you can't go wrong sticking to the classics. For the ultimate food selection this season, keep these tips in mind.
Best Wing Flavors
If you've been thinking about just getting buffalo wing delivery as an easy, quick way to bring in lots of crowd-pleasing food, you may be on to something. Wings are a constant presence at any NFL tailgate and at every game viewing throughout the season for a reason. Wings come in a wide variety of flavors and you may be able to find a version that appeals to just about every one of your guests. Some of the most popular flavors you could mix and match in your delivery selection include:
Orange teriyaki glaze
Jalapeño
Sriracha
Sweet-and-sour
Of course, even the most extensive selection of game day wings could potentially benefit from some delicious sides. To round out your menu this NFL season, make sure to include a variety of sweet and savory sides for your guests to munch on during each play. Some top options you can easily whip up before guests arrive or grab more of during halftime include:
Pigs in a blanket
Cheesy mini bagels
Pretzel sticks
Barbecue potato chips
Celery sticks and ranch dressing
Carrots and hummus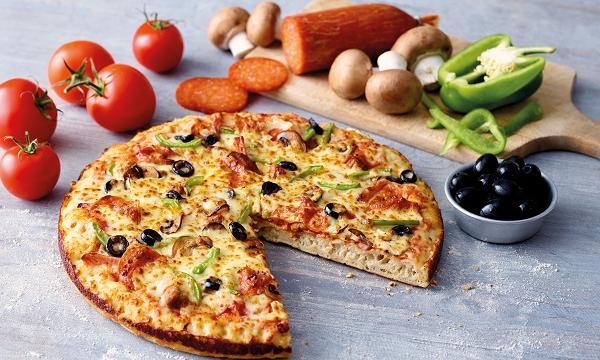 Pizza Toppings for Every Diet
If you're searching for options beyond chicken wings near me that could please the pickier eaters in your crowd, you may want to consider getting customized pizzas. In general, pizzas tend to be:
A quick and easy option
An easy way to fill up and stay energetic throughout the game
A surefire crowd-pleaser
If your guests have a wide array of taste preferences, you may be able to adjust your pizza topping selections to suit every diet, from meat lover to vegetarian. Some popular pizza toppings to consider include:
Pepperoni
Sausage
Onion and peppers
Olives
Melted cheese
Anchovies
Mushrooms
When you're in the process of preparing your kitchen for the NFL season, knowing which foods could be a hit with guests is essential. Whether you plan to have small get-togethers or large game watching parties, sticking to tried-and-true game day signature dishes can help ensure that everyone's content. If you're interested in getting wings and pizza, for example, there are many different wing flavors or pizza toppings you could experiment with to suit every taste and diet. With these tips in mind, you can assemble a delicious menu that can help set an exciting tone and keep you and your guests satisfied throughout the entire NFL season.