Six Doors finally reopened their doors to the public after the second lockdown. The restaurant integrates the world's best cuisines and technology, bringing to your table an exciting gastronomical journey. It lets you go on a magical train which brings you to an extraordinary journey filled with mouthwatering dishes from around the globe – all without booking your flight out of the country.
The chic interiors and elevated dining experience were conceptualized in Singapore by a various group of seasoned restaurateurs. Redefining the entire dining experience, SIX Doors is located at Uptown Mall, Bonifacio Global City. One thing I like about Six Doors 3D BBQ Buffet is that they follow strict IATF protocols. You have to scan the QR code found in the lobby and sanitize prior to entry.
Currently, they are offering the following rates:
Rate – 699 on weekdays / 999 on dinner, weekends and holidays.
VIP Room – Different rate for exclusivity and other set up.
Function Room – Different rate for exclusivity and other set up.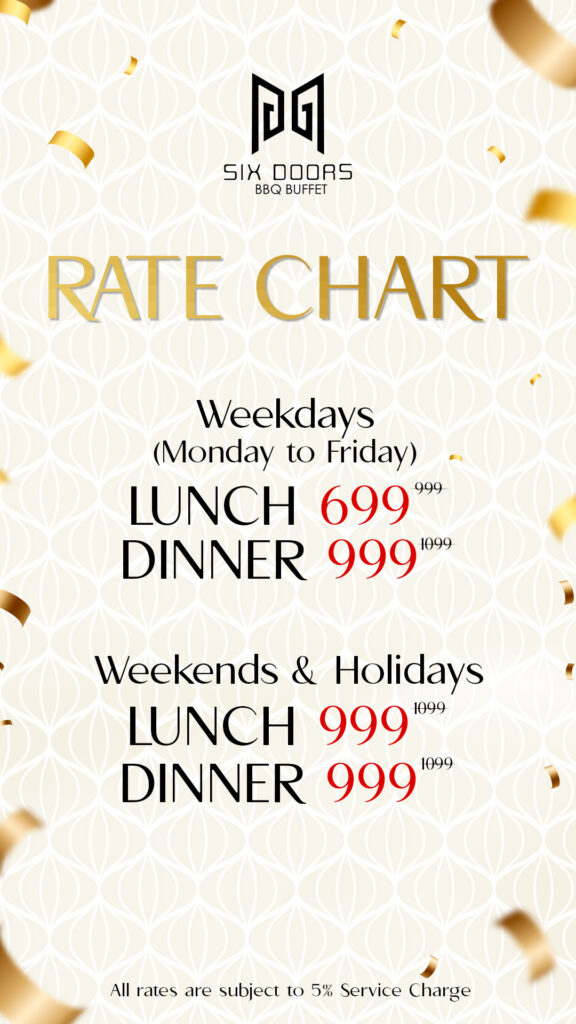 As of the moment, they also run the following promotions:
Vaccine Promo – valid until July 16 (50% off when you dine on Six Doors at the same day of your vaccination schedule)
Birthday Promo – valid until July 2022
10 + 1 Big Group Promo – coming soon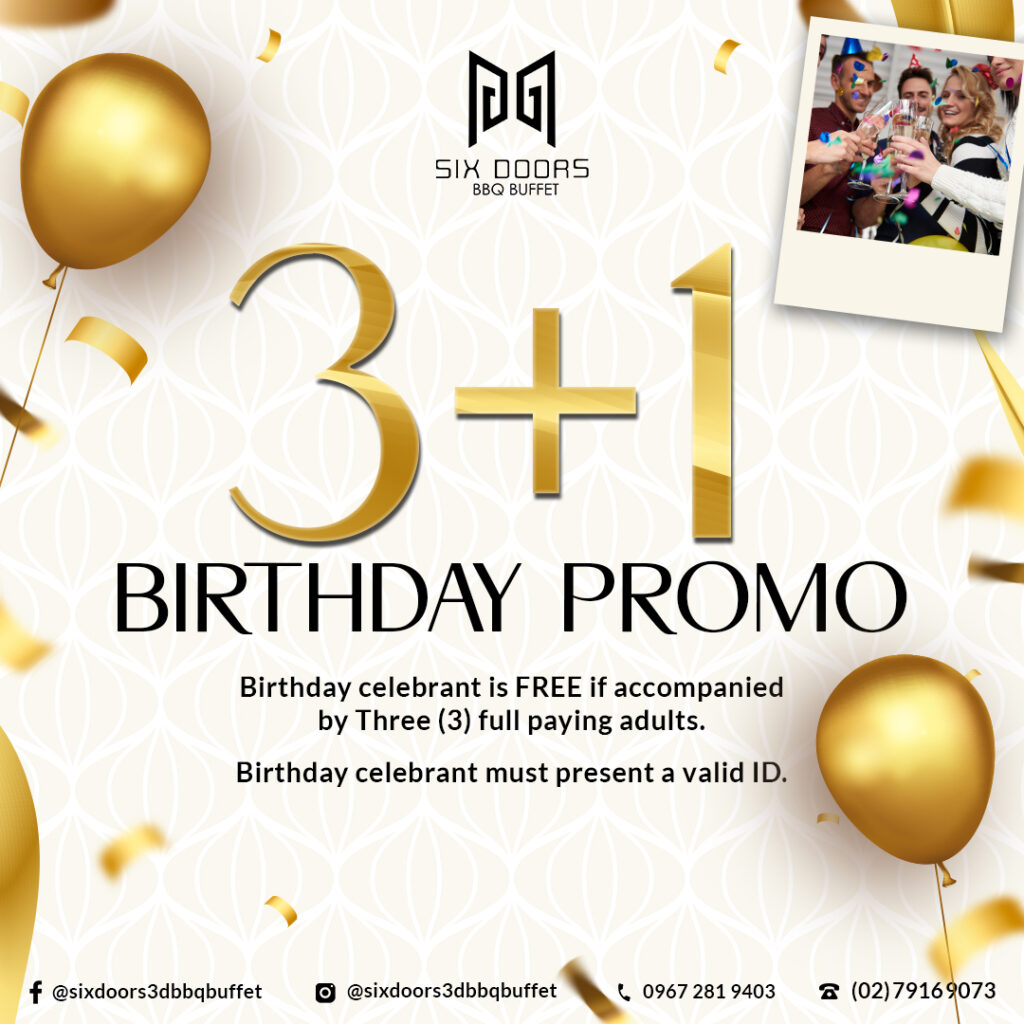 The international BBQ Buffet offers the freshest and finest selections. The restaurant lets you savor a variety of flavors and aromas with carefully curated meals cooked to near perfection. It is a gastronomic experience you can never miss! It is guaranteed to satisfy every cravings you have!
For grilled lovers, you can select from the marinated and plain pork cuts to various freshly-catch seafood items. I remember me and my family always do grilled Sundays so it reminds me of those sweet moments.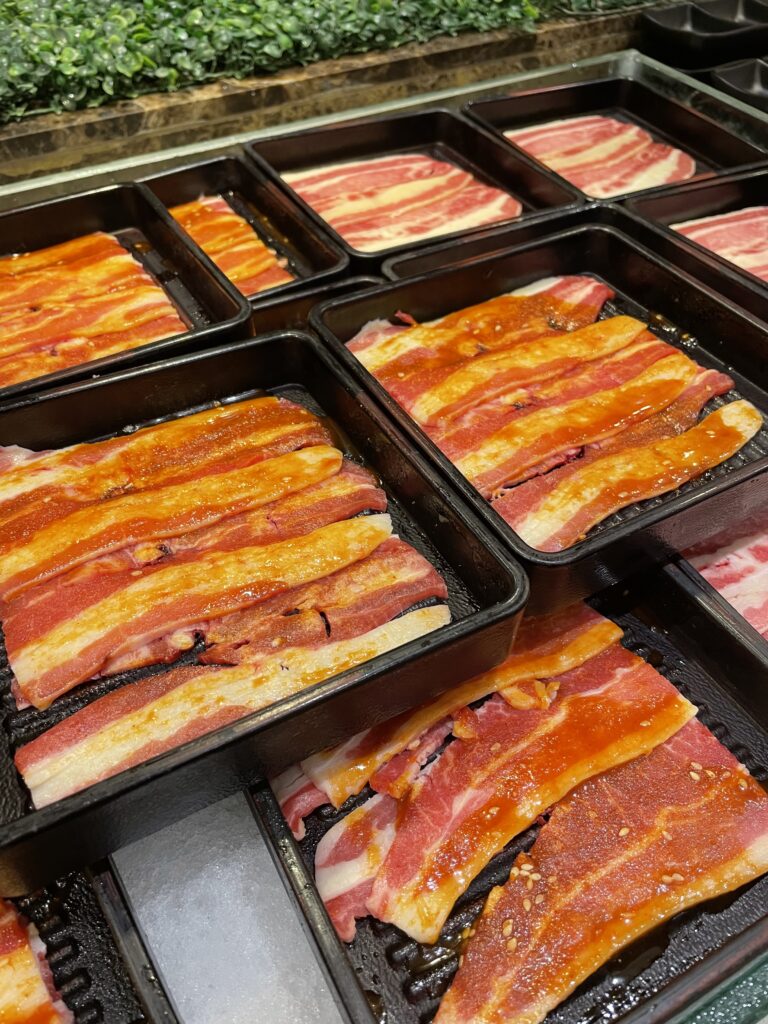 If you are not into grilling and cooking your own food, the restaurant also provides various meat selections and cooked meals that you can devour at your own pace. I highly suggest to start with fried rice and some spicy pork ribs. It's a perfect combo for me!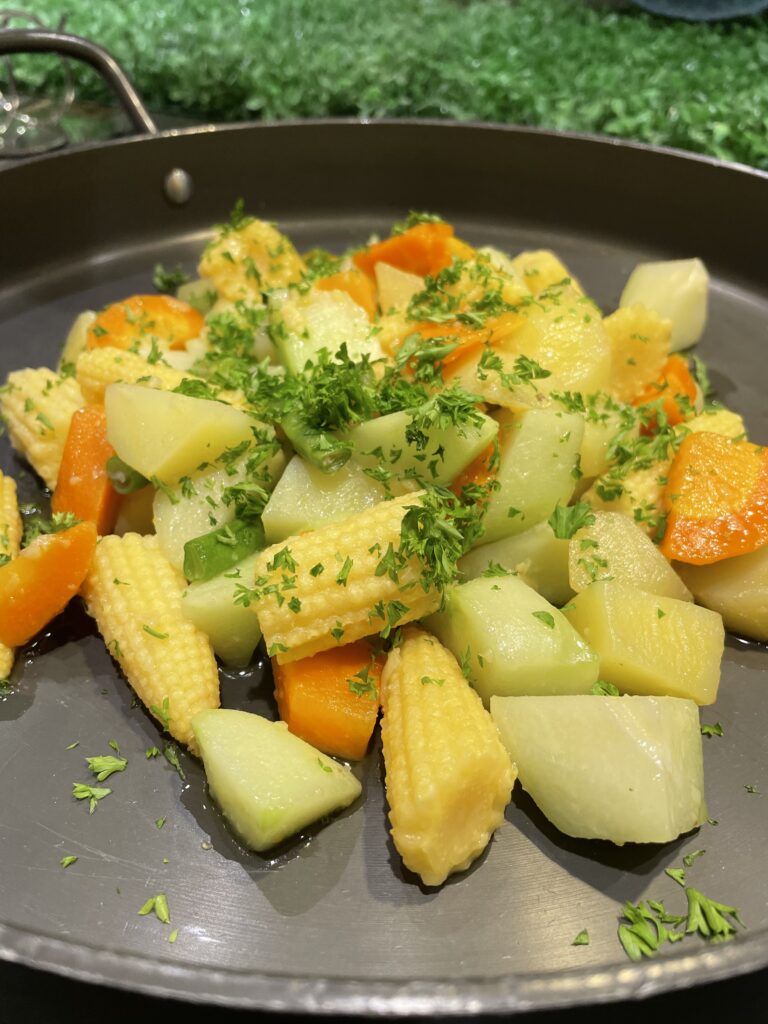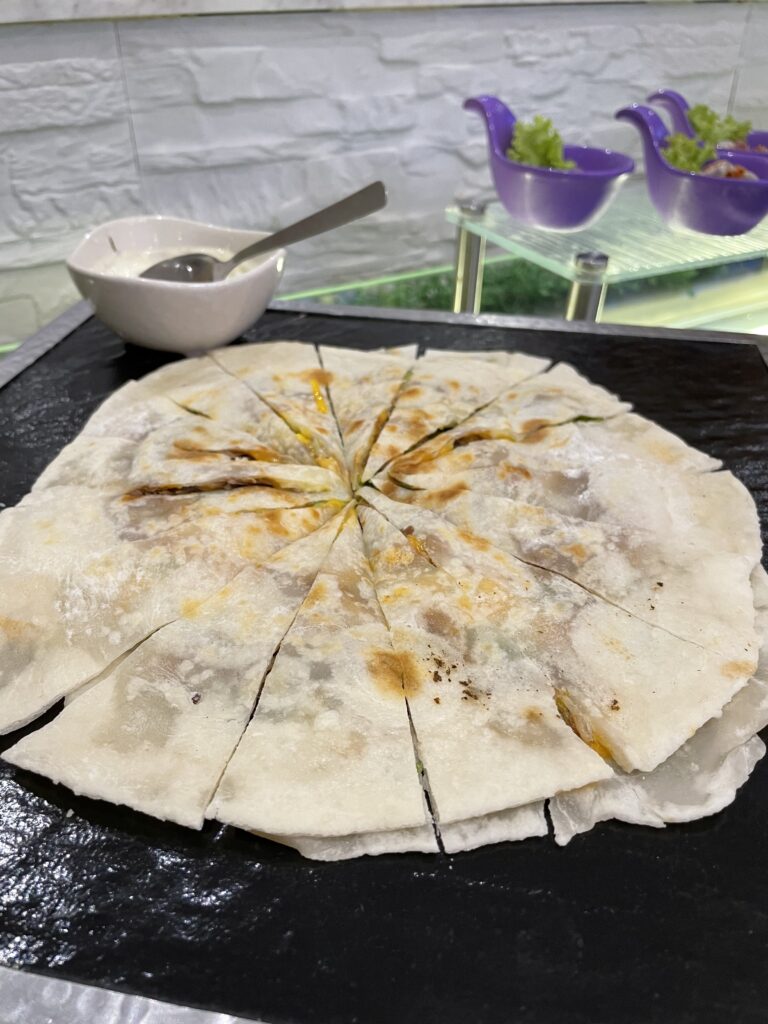 If you're a Japanese food lover like me, you can never skip the sushi bar. It contains a wide selection of maki and sushi that you can choose from. It's always my appetizer!
Buchi is one of my favorite dimsum. It's a type of fried Chinese pastry made from glutinous rice flour. The pastry is coated with sesame seeds on the outside and is crisp and chewy.
We also have an Oriental / Chinese section were it features several selections of dimsum to choose from. I personally like pork siomai and fried spring rolls.
Six Doors 3D BBQ Buffet has a dedicated dessert area for your sweet tooth cravings. I personally love their cake slices as well as ice cream station. You can also select a wide array of other sweet confections that will surely cleanse your palate after a savory meal.
Apart from these great food selections, the restaurant also features cool selection of refreshments to choose from. You can have a glass of juice, wine or even a can of beer! What's your favorite drink?
To know more about the restaurant, check out their official social media accounts below:
Facebook: Six Doors 3D BBQ Buffet
Instagram: sixdoors3dbbqbuffet
Email: sixdoors3Dbbqbuffet@kfmc.ph