It has been a very challenging yet a productive year for The Tennis Foodie. As I mentioned before, The Tennis Foodie was born out of love and passion for Food, Tennis, Fashion and Travel. My second year was not short of drama, features, awards, travel, tennis and fashion.
Here are some quick website statistics below (as of December 31, 2018):
2016 World Ranking: 14,083,086
2017 World Ranking: 505,584
2018 World Ranking: 318, 211
Career High Ranking: 296, 420 (as of November 23, 2018)
The Tennis Foodie is expanding his network by promoting his articles on social media. 

Social Media Statistics (as of December 30, 2018):
Facebook Likes (Official Page): 5082 (from 1705 last 2017)
Twitter Followers: 1504 (from 1260 last 2017)
Instagram Followers: 4235 (from 2274 last 2017)
Pinterest Followers: 533 (from 327 last 2017)
Google+ Followers: 313 (from 264 last 2017)
Last year I mentioned that I'll build on my Pinterest account but I was too busy. I focused more on Facebook and Instagram.
This year, I was able to travel to 2 countries (Brunei and Australia). The Tennis Foodie did 15 countries last year. It was a hard record to beat. Maybe post year 2020?
In the tennis department, I only played 3 tournaments (2 singles and 1 doubles) and withdrew in the last 3 events I was supposed to play. It was another injury-marred season. Currently, I'm taking my time to recover and do a much smarter schedule next year. I was about to hang my rackets but I would like to give it a one more season. I just want to win a tennis trophy. It's a personal goal of mine. I got as far as quarterfinals (singles) and semifinals (doubles) for the last couple of years. I just want to have one breakthrough tournament! I hope 2019 is finally that year!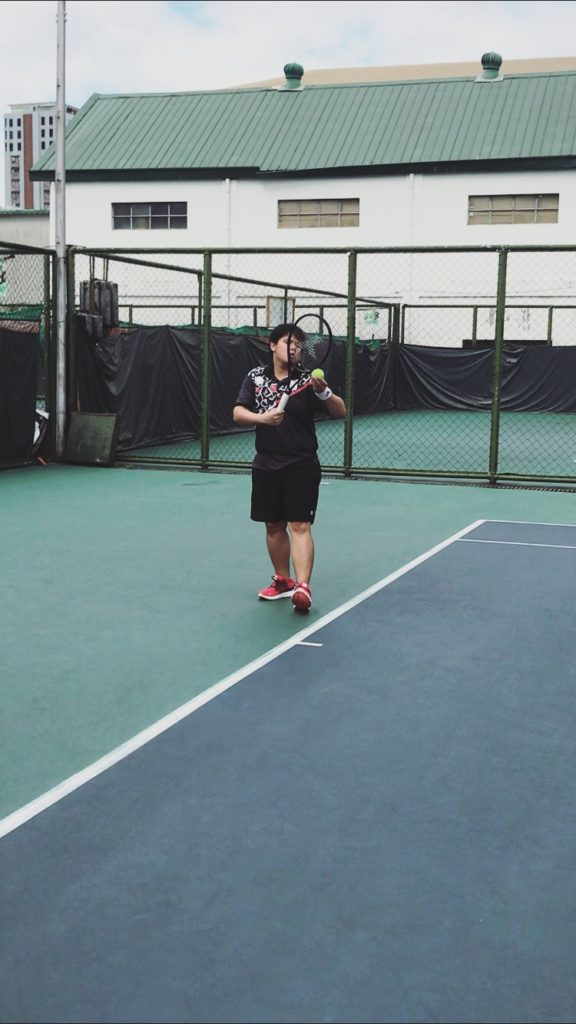 As I said before, 2017 is my travel year! 2018 is definitely my blogging breakthrough year! At the first half of the year, I wasn't doing well. After I won the Food Blogs Award 2018 this year, everything changed. My confidence grew and I did not look back. I fell in the middle of the year as low as 1M+ in rankings but I was able to pull it back. I achieved my career high ranking of World # 296,420 and got numerous features and awards.
With regards to sponsors, The Tennis Foodie welcomes Allmytea to the list. Being one of the best refreshing drinks in the country, Allmytea will be the official drink of The Tennis Foodie. Refreshing Iced Tea anyone?
There will be MORE giveaways, raffle, contests and other fun activities in store for my readers in 2019. Thank you to all my loyal readers and followers who have been there on my ups and especially on my down moments. This blog is dedicated to each and one of you. Let's make 2019 a better year. I'm eager to hear your feedback and suggestions on my comment box. Thank you for being part of my gastronomic journey.
For future collaborations / partnerships, please see the links below:
Website: https://thetennisfoodie.com
Twitter: damian_emman
Facebook: The Tennis Foodie
Instagram: emmandamian
Google+: Emmanuel Damian
Pinterest: damian_emman
Email: thetennisfoodie@gmail.com