Croissant is a crescent shaped pastry which can either be stuffed or plain. Recently, I discovered CDO Chicken Franks and decided that I'll do my own CDO Chicken Franks Croissant. Please see the simple recipe below.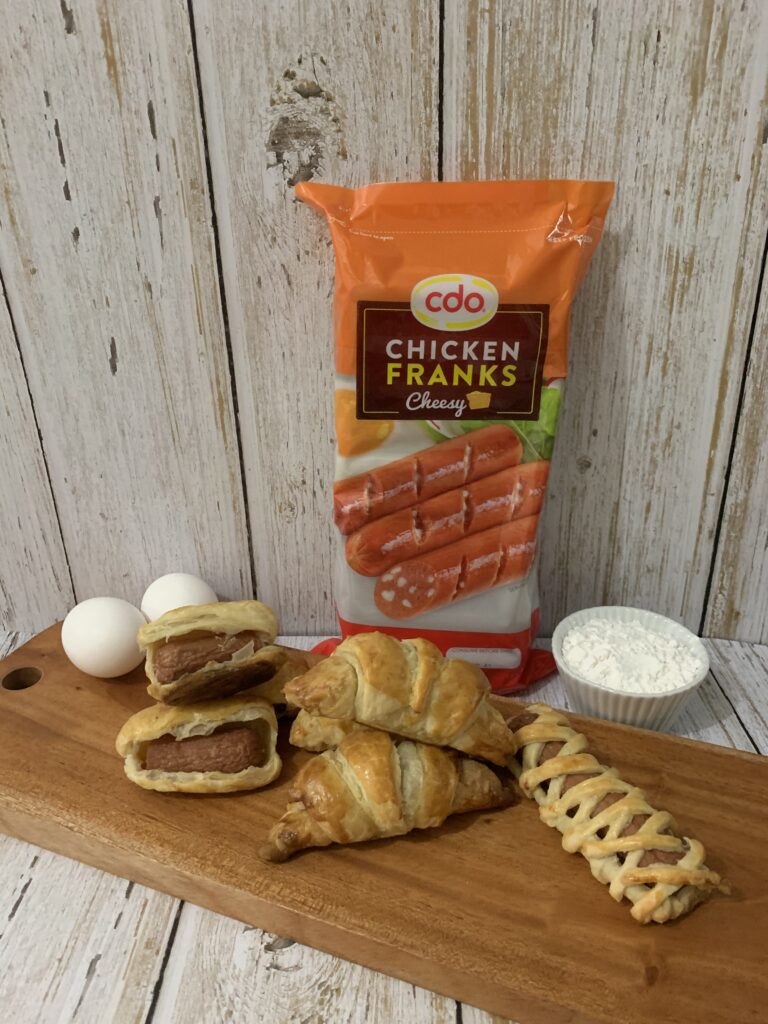 Ingredients:

1 and 1/4 teaspoons active dry yeast
3 tablespoons warm water
3 teaspoon white sugar
1 and 3/4 cups all purpose flour
1 and 1/2 teaspoons salt
2/3 cup warm milk
2 tablespoons vegetable oil
2/3 cup unsalted butter
1 egg
1 tablespoon water
300 grams CDO Chicken Franks
Instructions:
In a bowl, combine the active yeast, warm water, and 1 teaspoon sugar. Allow to stand until creamy and frothy.
Measure flour into a separate mixing bowl. Dissolve 2 teaspoons sugar and salt in warm milk. Blend into flour along with yeast and oil. Mix well.
Knead until smooth. Cover, and let rise until over triple in volume, about 3 hours.
Deflate gently, and let rise again until doubled, about another 3 hours. Deflate and chill for 30 minutes.
Massage butter until pliable. It should be soft and not oily. Pat dough into a 12×6-inch rectangle. Smear butter over top two thirds, leaving 1/4-inch margin all around. Fold unbuttered third over middle third, and buttered top third down over that. Turn 90 degrees, so that folds are to left and right. Roll out to a 12×6-inch rectangle. Fold in three again. Sprinkle lightly with flour, and put dough in a plastic bag.
Refrigerate for 2 hours. Unwrap, sprinkle with flour, and deflate gently. Roll to a 12×6-inch rectangle, and fold again. Turn 90 degrees, and repeat. Wrap, and chill for 3 hours.
To shape, roll dough out to a 20×6-inch rectangle. Cut in half crosswise, and chill half while shaping the other half. Roll out to a 15 x 5 inch rectangle. Cut into three 5 x 5 inch squares. Cut each square in half diagonally. Roll each triangle lightly to elongate the point, and make it 7 inches long.
Place the chicken franks inside before rolling it up.
Place on a baking sheet, curving slightly. Let shaped croissants rise until puffy and light. In a small bowl, beat together egg and 1 tablespoon water. Glaze croissants with egg wash.
Bake in a preheated 475 degrees F (245 degrees C) oven for 12 to 15 minutes.
Serving Suggestions: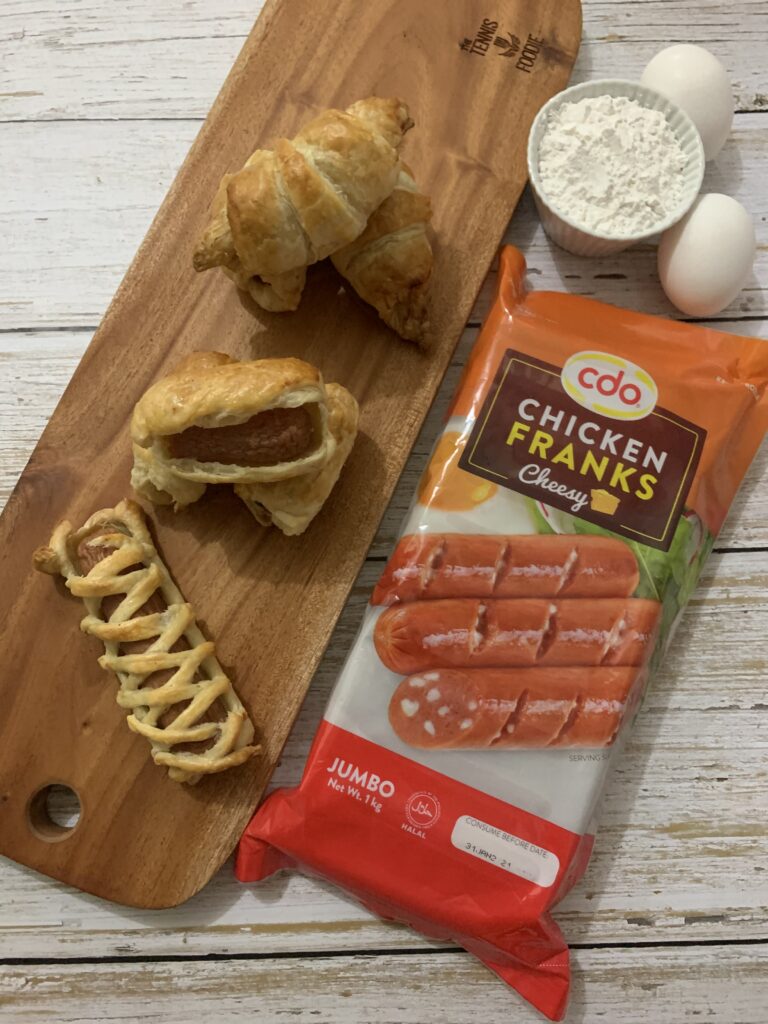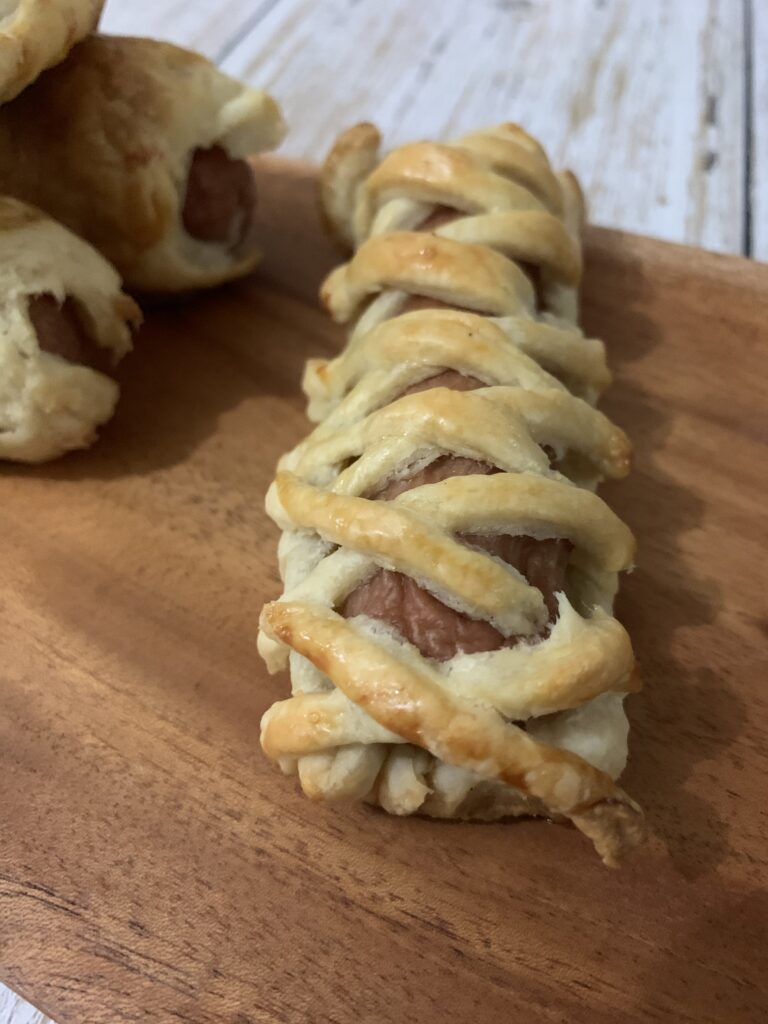 The company continuously improve the quality of their existing products and develop new ones through extensive, consumer-centric research. With sophisticated machinery plus a unique emulsification system, the company is able to mass-produce not only superior quality products but also—and more importantly—millions of happy consumers day in, day out. The company invest in top-notch storage systems and facilities to maintain superior quality of every CDO product by the time it reaches the grocery shelves, and ultimately, the consumer's dining table.
Here are some of The Tennis Foodie's original recipes:
To know more about the brands, visit their official social media pages:
Facebook: CDO
Instagram: cdofoodsphere