Hungary has been in my travel bucket list for a long time. Last December, I managed to get a cheap ticket and spent few days in Budapest.
There's so much to see in Budapest. It's one of the cheapest European city. You don't need to spend a Hungarian forint to see the attractions. Check out the attractions and fun things to do in Budapest: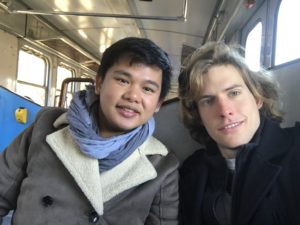 Did you know that there are luggage lockers in Budapest? I found one in the city. It's very cheap. It may only cost around 300-800 Hungarian forint depending on the number hours you'll keep your luggage.
During my trip, food will always give me energy to start the day! I tried the Langos from Hazi Palacsinta. It was so good! I like with more cheese on top! So yummy! Definitely, a great food find for me.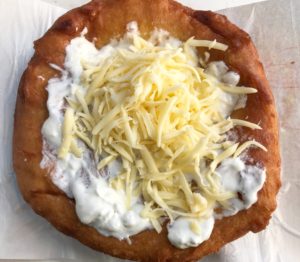 I went to Buda Castle to check out the Budapest skyline. It did not disappoint! I fell in love with it immediately. The best time to go there is during the afternoon. Watch out for the sunset. It was really worth the hike!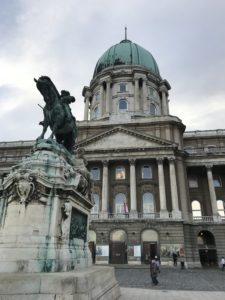 I walked in the Széchenyi Chain Bridge to be able to go to Buda Castle. It is a suspension bridge that spans Danube River between Buda and Pest. It was breath taking experience to actually walk here. They also have love locks like in Seoul and Paris.
If you're into museums, make sure you visit Országgyűlési Múzeum. It's free and you get to take home some memorabilia photos.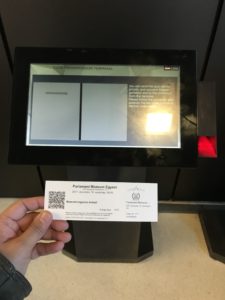 Make sure you also visit the Girl from Buda which is located at Széchenyi Square.
You can also take some snaps at Parliament. It's best to see in the morning or afternoon time.
Will I be back in Budapest? Yes! It's one of the cities I really enjoyed exploring through walking. The architecture amazes me and it's not too expensive compared to Paris, Oslo or Rome.
Here are some other photos around the Budapest grounds:
Check out my other European related articles:
Till my next European Trip! Watch this space for more updates.
The Tennis Foodie 🙂