Every holiday season is special in its own way, but you can make your Christmas party really stand out. "How?" you ask. Well, one of the best ways to wow your guests and make your celebration memorable is to serve some amazing party food. Luckily, you don't have to go all out with a turkey and complicated cakes. If you execute these ideas the right way, you'll have a big assortment of tasty, inexpensive and easy-to-make treats that will leave your guest asking for seconds.
Create a make-your-own pizza station
No matter the occasion, pizza is a must-have party food choice. It's easy to munch on when you're mingling and it's beloved worldwide! However, instead of simply ordering 10 boxes from your local pizza place, do something different, but equally easy. Create an easy build-your-own pizza station where everyone will be able to create their own perfect pie. Pile flatbreads on a plate and surround them with bowls of different toppings (choose something out of the ordinary like goat cheese, kielbasa, red onions, and even chicken nuggets) and let your guests create artisan pizzas according to their own taste. You can even include some sweet options like sliced peaches, Nutella, and grilled almonds. If set in the venues for a Christmas party that you are throwing for your employees/coworkers, this could also be an excellent way to express your appreciation for their hard work and treat them to a great evening.
Related: 5 Perfect Christmas Gifts for Men
Get ready to dip
Dips are every party's best friend, but you can spice things up by ditching chips and going more gourmet. Prepare or preorder a bunch of different mini Asian-style rolls that are perfect for dipping and provide your guests with a variety of different dips to choose from. Make sure to include all flavors from tangy to sweet in order to satisfy all tastes. This assortment will cost you very little money (most Spring rolls are cheap and dips require only a few simple ingredients) but your guests will love every bite!
Bring out the cake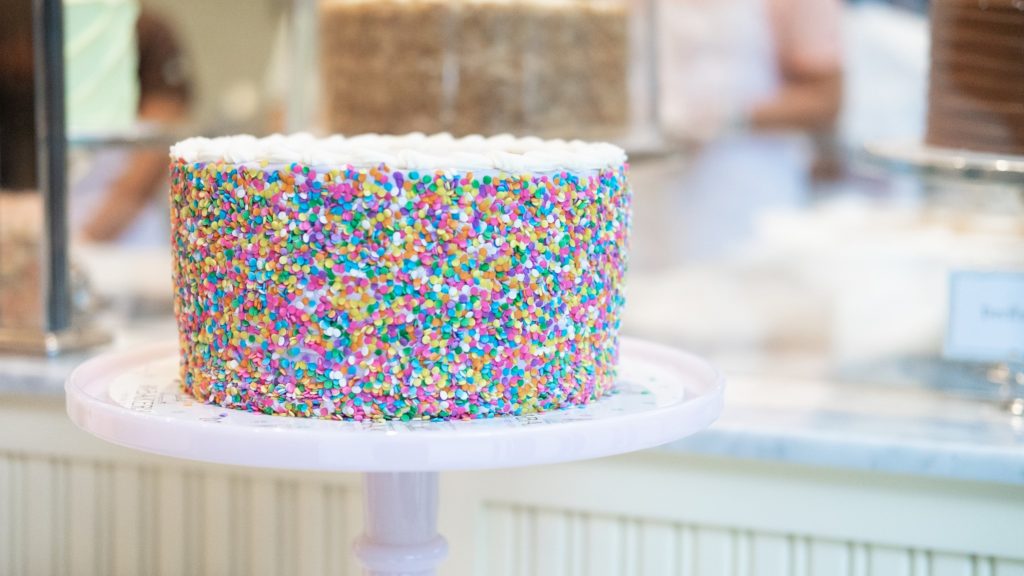 Most people's favorite part of every celebration is the cake, so don't disappoint your guests with a sweet tooth. Truly, it's amazing how little you need to do to create an amazing dessert that will bring the right amount of sweetness to your Christmas party. For instance, you can make a Christmas vanilla roll cake which is easy to make and even easier to decorate and serve. Or, you can opt for a peppermint cheesecake that will put all the other holiday pies to shame.In order to make things more festive, crush some candy canes, get sprinkles and mini marshmallows and go to town when it comes to decoration. You can even get your kids to help and make a small family workshop.
Serve some festive and cozy drinks
No party is complete without some alcohol, so make sure to give your guests something to wet their whistle with and put extra cheer in your celebration. Put a little twist in your regular mimosas and add some peppermint schnapps to your bubbly or prosecco or warm up the atmosphere with some mulled wine. If you're doing a non-alcoholic party, lift up your guests'spirits with a good cup of joe. Pick the strongest coffee bean that will keep the party going until the early hours. Strong coffee is also a great addition to your party and will really give your guests the well-known taste of something special and new.
Prepare tiny sweet bites
If a cake is a too much trouble for your type of Christmas party, you can satisfy your craving for sweets with tiny bites. One of the all-time favorites is definitely fudge. There are so many different variations and twists on the regular fudge that will leave all your guests' senses in awe. From festive gingerbread fudge to artisan red velvets wirl fudge, you must find something you can pull off. Aside from being super delicious, fudge is easy to serve and eat on the go, so there will be no mess involved!
Hosting a fun Christmas party doesn't have to involve daysspent in the kitchen. All of these ideas can be executed in hours and you'll befree to join your friends and family during the celebration without running tothe kitchen every 5 minutes. Make your festive party a hit by serving thesetreats and get ready for a flood of praise!
Guest Post by Peter who is a travel editor at Men-Ual magazine. Beside blogging he worked as a travel journalist for many publications around UK & AU. Follow Peter on Twitter for more tips.