Few months ago, I made a huge decision. I have changed my diet and discovered a very convenient way to eat healthy & nutritious food without the hassle of preparing it.
Check out my previous progress with Lunchbox Diet:
LBD – Week 1
LBD – Week 2
LBD – Week 3
LBD – Week 4
LBD – Week 5
LBD – Week 6
LBD – Week 7
LBD – Week 8

Here's my honest assessment of my 8 weeks (60 days challenge) with LBD:
Super convenient. No need to prepare your own packed food.
It will be delivered to the address of your choice.
It goes in a sturdy and cute paper bag.
Each meal is packed individually.
The menu is sent a week before so you'll have an idea what kind of food you'll receive for the incoming week.
It never repeats the same meal within the same month. You get variety and different flavors each time.
It's all about the portions!
Sometimes it can be bland but the sauces and dips compensates for the flavor.
It can be prone to spoilage if not properly stored. Make sure once you received the delivery, store it properly as per the instructions.
Here's some of my before and after photos:
Before:
After: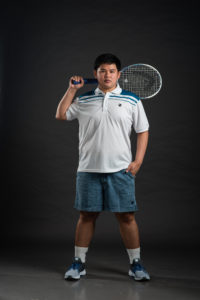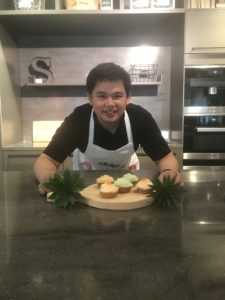 I'll always be thankful to Lunchbox Diet for giving me the opportunity to be at my best fitness again. I'm really happy with the results but I'm not yet satisfied. I plan to continue it this January and make sure I will be faithful to it till the end of the year. I stopped last November and December since I had several trips to Australia and Europe (Germany, Belgium, Norway and Hungary). I would definitely recommend it to my colleagues, friends and family. I would really like to thank all the staff, nutritionists and the personnel behind LBD. You guys made it possible in all your small ways. I'm just excited for my meals this year. It will surely be a good preparation for my 2018 season in tennis.
Lunchbox Diet is located at 100A Scout Lozano Street, Barangay Laging Handa, Quezon City, Philippines 1103. You may contact them at +63 2 372 9543 (telephone) and +63 917 809 3196 (mobile).
Alternatively, you may check their official social media accounts for any promos or updates:
Instagram: lunchboxdietph
Twitter: lunchboxdietph
Facebook: Lunchbox Diet